SmedleyCo
Welcome
This site has been created to provide a gathering point for information on my varied interests. It is where I hope to document my hobbies, past times and some work experiences. At the moment these include canoeing and camping - mostly in Algonquin Park, boatbuilding - specifically canoe building and the world of technology.
What you will find on this site: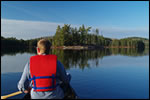 Algonquin Park Trip Logs - I write trip reports on my camping in Algonquin Park. You can live vicariously as I travel deep into the interior of Algonquin in summer and winter. Grab your Algonquin map and find your next canoeing destination. Know what that lake is all about before you get there.
Algonquin Park - I normally attempt a visit a month to beautiful Algonquin Park in central Ontario, and yes this includes winter camping. I provide general information on traveling to and back-country camping in Algonquin Park.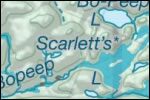 Named Lake Challenge - I have created a challenge for Algonquin Park adventurers based on JeffreyM's Algonquin Park map.
This is the Official AP-NLC site, find out who's been to any of the Named Lakes in the interior of Algonquin Park and submit your own trips as well.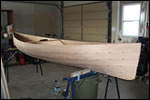 Sassafras 14 - For longer than I care to admit I have been building a stitch and glue canoe. The Sassafras 14 canoe is from Chris Kulczycki's book The Canoe Shop. You can follow the pictures along as I go through the entire build process, from cutting the planks to fiberglassing. Hopefully your attempt will be quicker than mine.
Blog - Since it sometimes takes quite a bit of time to create the trip reports and just generally get around to web site updates I have started a "blog" or updates section where I can post more frequent short content updates. This is also where I will post items that don't "fit" into a web site area.
Site News / Updates
February 17, 2016
Want to go winter camping but don't know how to get all your gear into the snowy bush?
Find out how to make a DIY Mega-Pulk. It's easy!
January 10, 2016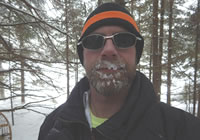 Ready for winter camping? Read the story of last winters very cold trip. Winter Camping 2015.
December 31, 2015
Named Lake Challenge updates. Find out who's winning.
Contact Smedleyco.com
Tweets by @SmedleyCo